Beauty. Style. Contemporary Design.
StileLine®—European influenced aesthetic provides great access to upscale spaces and modernist design. Sketch face designs that showcase the beauty of wood veneers create a bold, modern look.
PACIFIC COLLECTION AND CLEARLINE FACTORY FINISH
Lynden Door's Pacific Collection and ClearLine Factory Finish offers a state of the art VOC free, ultraviolet cured clear or custom stain finish. The highly affordable finishes are available with wood veneer doors.
Architectural (LD) Series: Doors designed for commercial and institutional applications meeting specific standards Architectural (LD) Series of construction. LD Series doors meet or exceed standards as listed by WDMA I.S. 1-A Performance Standards, AWI, AWMAC Section 1300 and WI Section 12. Modern architecture often calls for doors capable of meeting high standards and offering complex design solutions for both the aesthetic and functional aspects of the project. Multiple configurations within a given project are common and purpose-built modifications may be included. Bonded sanded cores. Lifetime limited warranty on interior doors.
Commercial (CD ) Series: Doors designed for nonresidential applications meeting specific standards of construction. CD Series doors meet WDMA extra heavy duty standards and may be used in applications requiring higher standards than residential; experiencing high traffic; requiring large sizes; heightened security; sound attenuation; and a variety of hardware needs. Bonded sanded cores with softwood edge stile. 5-year limited warranty.
Interior Commercial (IC) Series: Doors designed for applications where an architectural door (LD Series) would typically be specified, but where the application is less rigorous than the architectural standard. Doors are built with a bonded sanded core with the application of a residential or light commercial door face.  5-year limited warranty on interior doors.
Standard Construction Series: Interior passage & bifold doors designed for residential and light commercial applications. Standard Construction doors offered in:
H8 (hollow core 1-3/8")
H4 (hollow core 1-3/4")
P8 (particleboard core 1-3/8")
P4 (particleboard core 1-3/4")
P20 (particleboard core 1-3/4" 20-minute fire rated)
Construction formats present a wide range of features and sizes with competitive pricing in a hollow core or drop-in (loose lay) solid core configuration. 1-year limited warranty.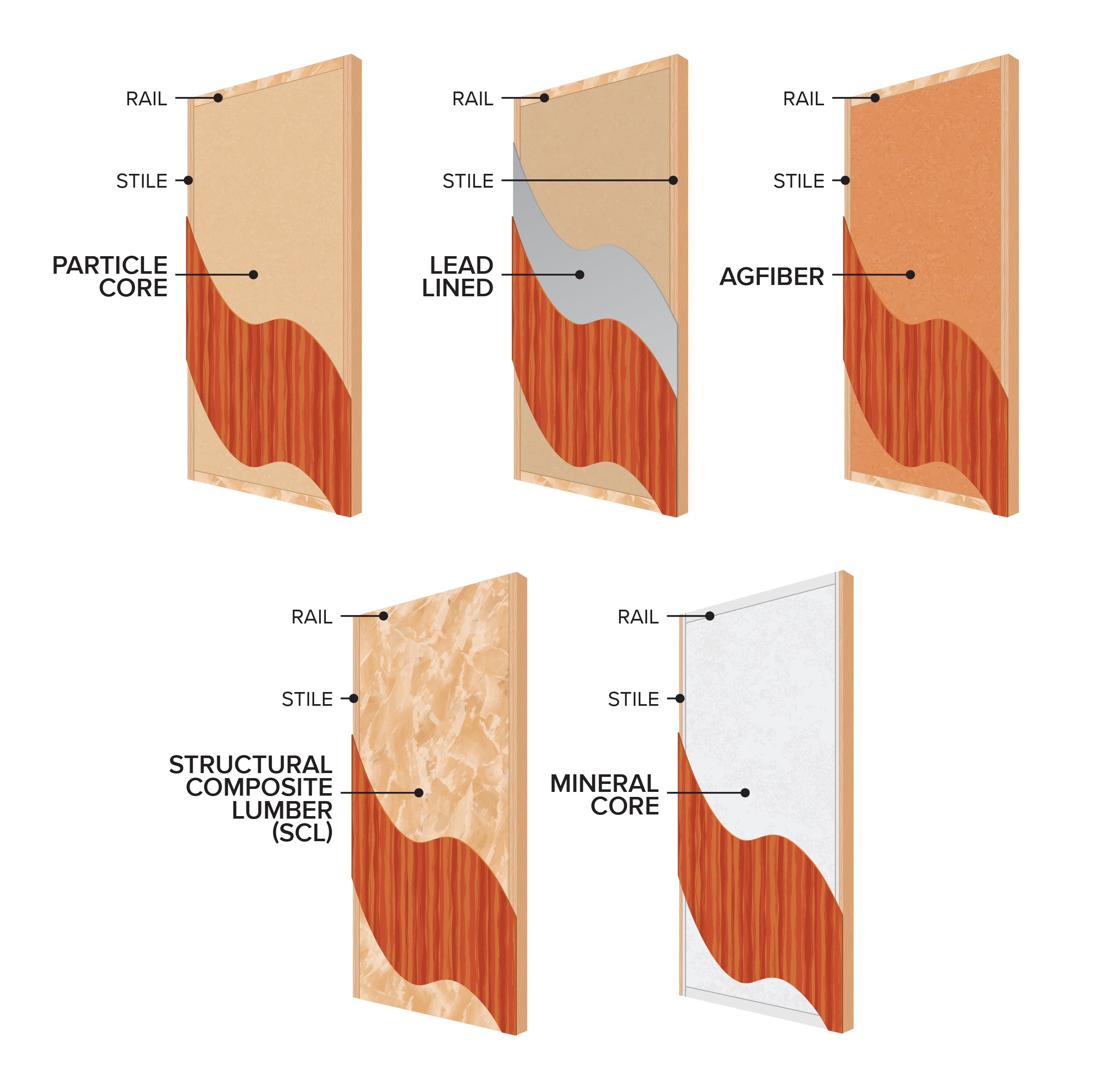 Upgrades and services that add value and functionality
Upgrades and services that add value and functionality