Explore High Pressure Decorative Laminates as a durable design choice for your project and discover the variety of colors and textures available for interior doors.
For designers, laminates are valued for their reliable uniformity – color, tone and sheen can all be "dialed in" with a laminate order. Homeowners and commercial maintenance staffs benefit from the easy care requirements of laminate surfaces and excellent stain resistance. And everyone can appreciate the truly incredible range of colors, decors and textures available in the laminate world.
Another key factor in the selection of laminates is its dense surface and demonstrated resistance to biological infestation. Ideal for care homes, hospitals and other environments where there is a sensitivity to potential growth on porous organic veneered surfaces.
Laminate Manufacturing Partners
Lynden Door has close relationships with all major laminate manufacturers and distributors in the United States and Canada and is capable of meeting your exact design and specification needs.
Architectural (LD) Series: Doors designed for commercial and institutional applications meeting specific standards Architectural (LD) Series of construction. LD Series doors meet or exceed standards as listed by WDMA I.S. 1-A Performance Standards, AWI, AWMAC Section 1300 and WI Section 12. Modern architecture often calls for doors capable of meeting high standards and offering complex design solutions for both the aesthetic and functional aspects of the project. Multiple configurations within a given project are common and purpose-built modifications may be included. Bonded sanded cores. Lifetime limited warranty on interior doors.
Commercial (CD ) Series: Doors designed for nonresidential applications meeting specific standards of construction. CD Series doors meet WDMA extra heavy duty standards and may be used in applications requiring higher standards than residential; experiencing high traffic; requiring large sizes; heightened security; sound attenuation; and a variety of hardware needs. Bonded sanded cores with softwood edge stile. 5-year limited warranty.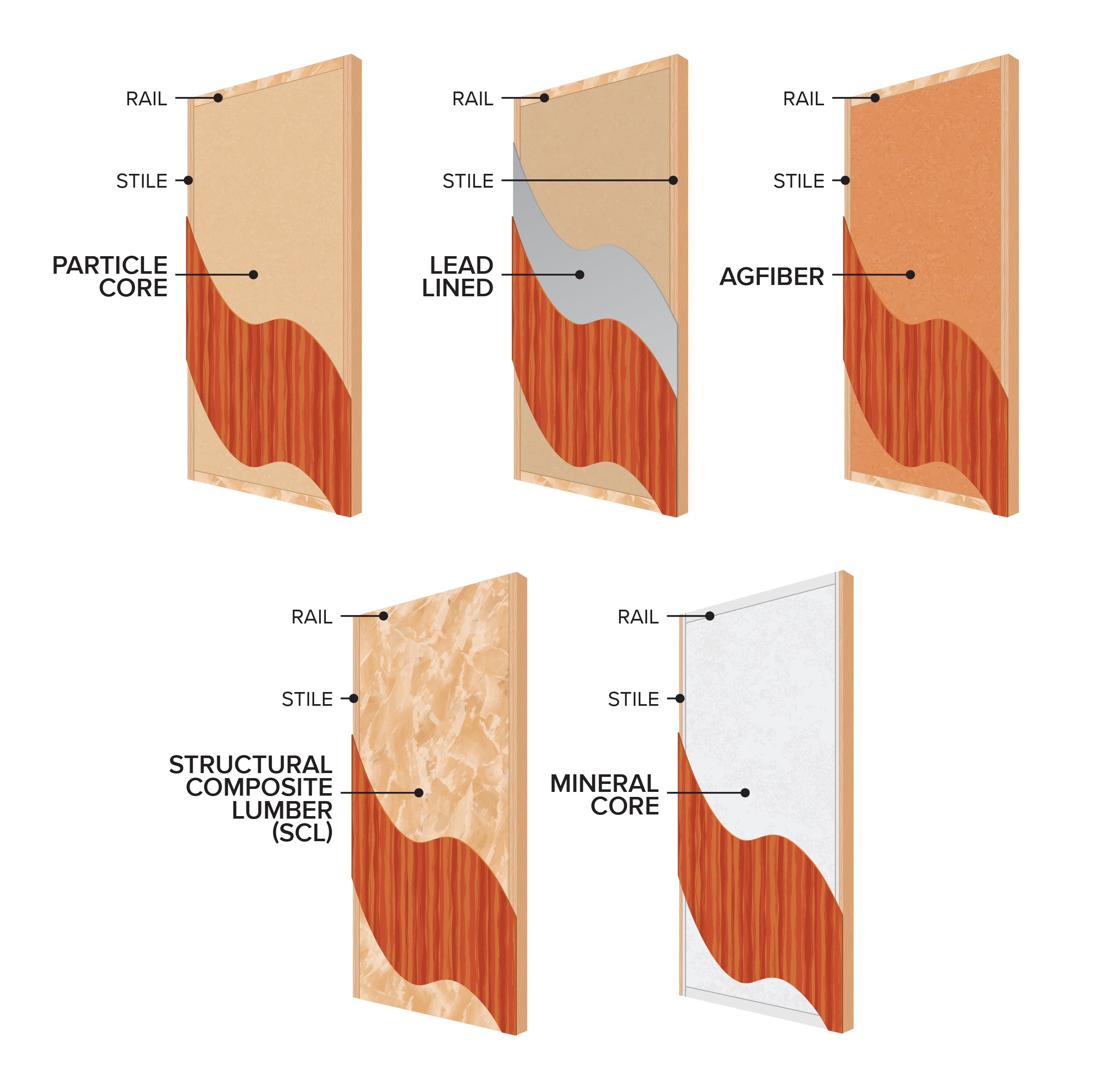 Upgrades and services that add value and functionality
Upgrades and services that add value and functionality