Creating a welcome stay for visitors comes in a variety of styles, a variety we match with our own interior door versatility
As a single-source manufacturer for every need from extended stay and economy hotels right through mid-scale to luxury and boutique brands, our comprehensive product offering has the architectural style and value engineering to match a project, plus the quality and durability to survive the constant traffic a hospitality project brings. We understand the value in providing an array of options, a mix of solutions and a diversity of choices for any hospitality project.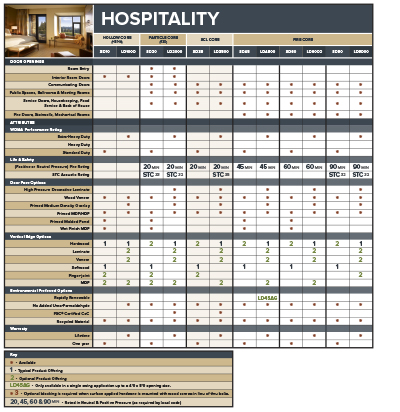 Choose the right door construction for your hotel project.
Your Hospitality project has specific needs, both functionally and architecturally. At Lynden Door we manufacture to every one of those needs. No matter the solution right for your project, we design and build doors to enhance the value of your project.
Our expertise in engineering solutions for specific markets and projects has allowed us the privilege of designing doors for an array of projects around the world while learning new ways to meet the next building challenge. Explore examples of our abilities and discover ideas showing how Lynden Door can bring your project the right solution.
CLICK THE LINKS BELOW TO LEARN MORE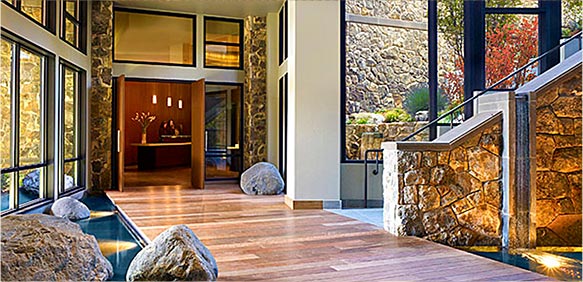 The Allison Inn & Spa in Oregon's rich Willamette Valley opened to critical fanfare by welcoming luxury accommodations to the rugged beauty of Oregon via an 85-key inn, 15,000-square-foot spa serving as a showcase to the Pacific Northwest's wine country.
The Latest Door Innovation
Lynden Door serves as a leader in interior wood door innovation, on the forefront of new manufacturing processes, materials and design to engineer value through ingenuity.
CHOOSE THE DOOR FOR YOUR HOTEL
The power of understanding every market segment enables Lynden Door to manufacture for your need. From economy to upscale luxury, boutique or mid-scale, we have your solution.
MAKE YOUR HOTEL SUSTAINABLE
Lynden Door understands the value of sustainable building, a process we've engineered in from the beginning design, whether the way we source wood, manufacture doors or finish the doors to a variety of specifications.