Grounded in the familiar, living in progressive design.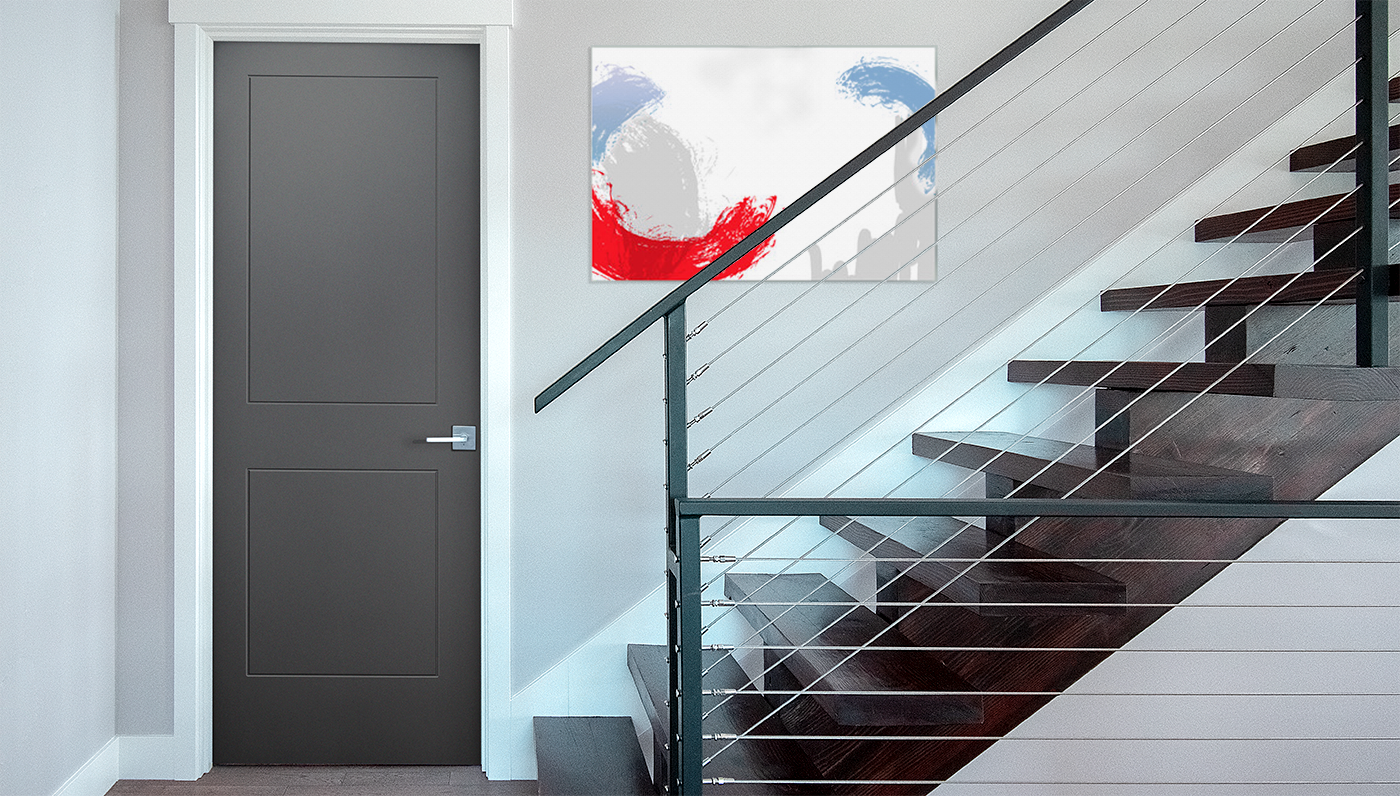 Smooth, bevel grooved MDF surface, ready for paint
6" stile width easily accommodates door hardware
(doors 2'0" and up to 4'0" [greater widths available special order])
10" bottom rail meets most disability access requirements

Up to 90-minute fire rating available*
Optional exit device blocking
6'8", 7'0" and 8'0" heights
1-3/8" and 1-3/4" thickness, hollow and solid core
Bifold doors available*
*Contact your Lynden Door representative for more information
Fusion of MODERN DESIGN with INNOVATIVE technology Elemental doors are well suited for the Lynden Ventilated door construction, opening opportunities to contemporary door design for all your interior door openings.
Air quality is an important component of healthy living and essential to a comfortable home environment. Air circulation plays an important role in reducing the build-up of air pollutants like carbon dioxide (CO2) and volatile organic compounds (VOCs) in our homes. These pollutants can lead to respiratory illnesses, poor sleep and breathing disorders. The Lynden Ventilated Door promotes air circulation to help create healthier spaces.
Laundry + Linen
Bedrooms
Washrooms
Living Rooms + Den
Home office
Kitchen + Pantry
Home theatre
Mechanical + equipment
Closets
Mudroom
Standard Construction Series: Interior passage & bifold doors designed for residential and light commercial applications. Standard Construction doors offered in:
H8 (hollow core 1-3/8")
H4 (hollow core 1-3/4")
P8 (particleboard core 1-3/8")
P4 (particleboard core 1-3/4")
P20 (particleboard core 1-3/4" 20-minute fire rated)
Construction formats present a wide range of features and sizes with competitive pricing in a hollow core or drop-in (loose lay) solid core configuration.
1-year limited warranty.