Uniquely versatile. Attractive, reliable molded panel doors from Lynden Door can be found in a single-family dwelling, downtown apartment or your favorite hotel.
With Lynden Door's extensive collection of smooth and textured molded profile designs, all available with matching bifolds, a design is made to suit virtually every taste and decor. Offered in both raised and flat panel profiles, molded panel doors are an attractive fit for both traditional and contemporary decors with flexible construction in hollow or solid core and rated/non-rated options.
Whether you seek a uniformly themed design or a more eclectic look, Lynden Door's extensive selection and careful attention to detail is ready to serve you. Expand your creativity and interior aesthetic with designs that offer doors as a significant and powerful element in your decor.
Standard Construction Series: Interior molded passage & bifold doors designed for residential and light commercial applications. Standard Construction doors offered in:
H8 (hollow core 1-3/8")
H4 (hollow core 1-3/4")
P8 (particleboard core 1-3/8")
P4 (particleboard core 1-3/4")
P20 (particleboard core 1-3/4" 20-minute fire rated)
Construction formats present a wide range of features and sizes with competitive pricing in a hollow core or drop-in (loose lay) solid core configuration. 1-year limited warranty.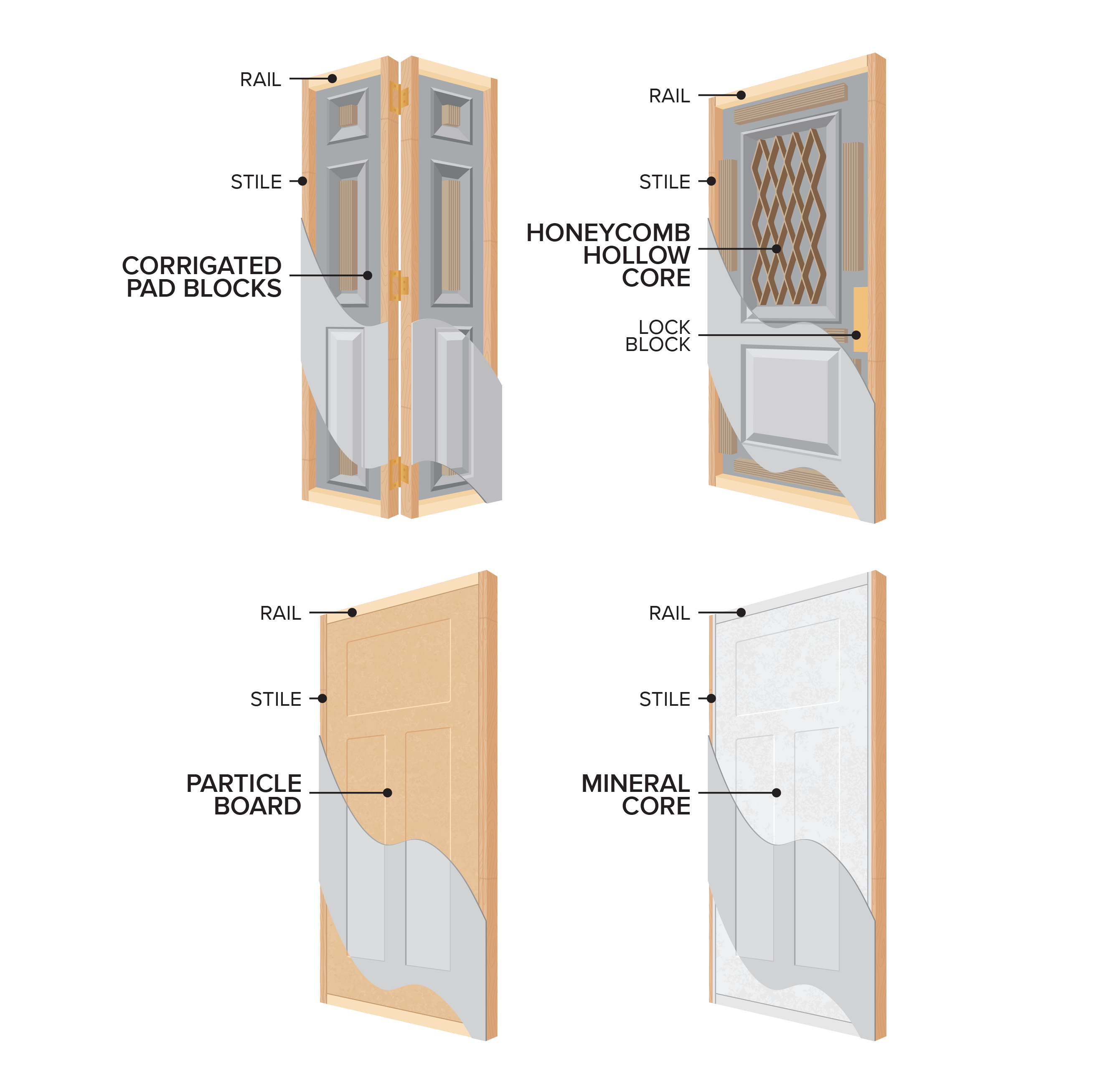 Upgrades and services that add value and functionality
Upgrades and services that add value and functionality